What is the REFLECT
REFLECT is an Erasmus + project which aims to promote children's social, emotional and academic engagement and growth by offering evidence-based strategies. These strategies are designed to enhance Social Emotional Learning (SEL) and Executive Functioning (EF) in daily practice. Ultimately we aim to decrease the risk of social exclusion and improve pupil's academic performance by enhancing awareness of the importance of SEL and EF and by empowering pupils and their context.
REFLECT APP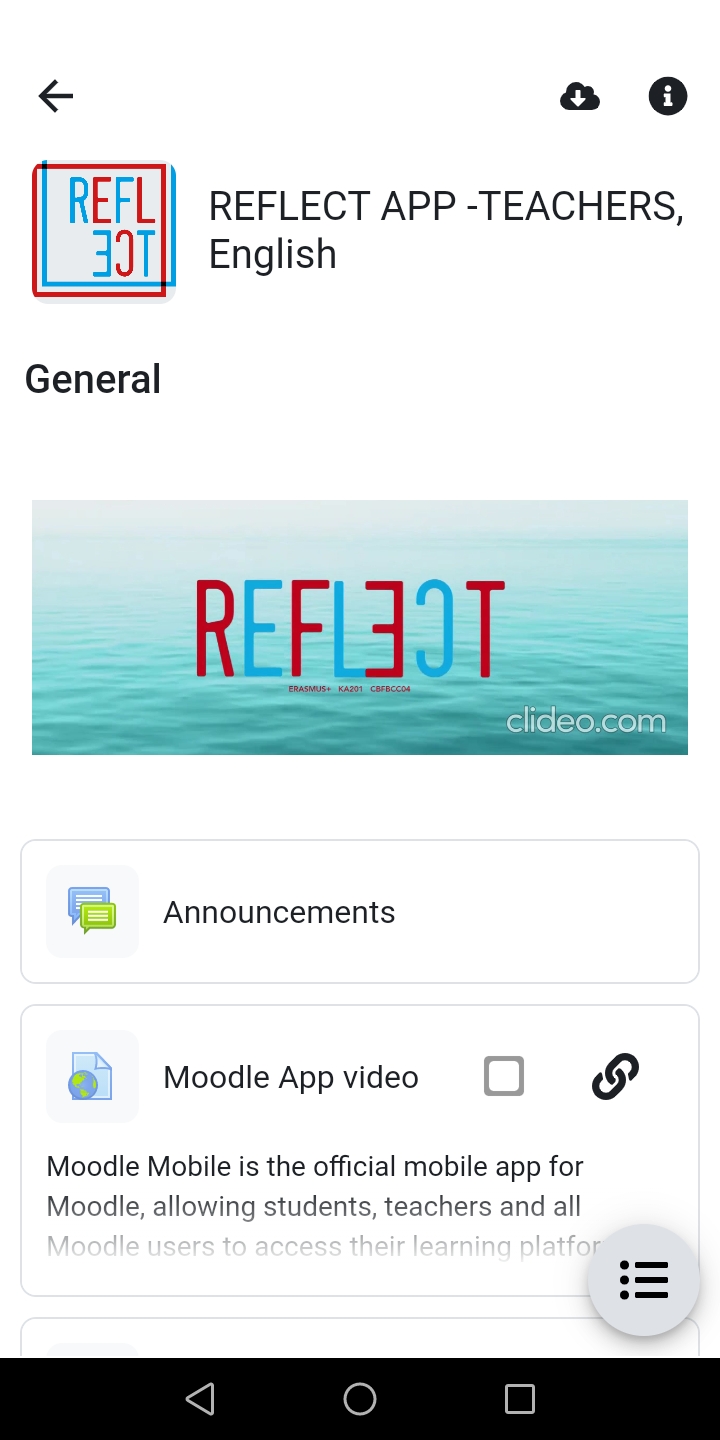 We have developed an app for teachers, students and parents about SEL and EF expected impact

The app is available for mobile devices, powered by MOODLE APP, so it could have a potential impact on a large group of teachers, parents and students, parents and teachers around the world.
Usage and ratings give an indication of the quality of the program.
With the mobile app for Moodle, you can:
Explore your REFLECT e-course content, and see the REFLECT APP, even offline.
Visite the REFLECT APPs for teachers, parents or students in your own language.
Receive instant notifications of messages and other events
Quickly find and contact other people in your courses
Upload images, audio, videos and other files from your mobile device
Track your progress, mark assignments as complete, and explore your learning plans
Test quizzes, post to forums, and edit wiki pages
View your course grades
If you are an individual (teacher, youth professional) you can follow these courses at your own pace. First, you need to register to our platform and then enrol on the courses. You can have also access as a guest.
We have developed the REFLECT APP in 6 different languages.

This work is licensed under a
Creative Commons Attribution 4.0 International License
.
The Partners
TOPUNT Gent Belgium, Coordinator

UNIVERSIDADE DE EVORA Portugal

ALTERA VITA- Social Cooperative Enterprise of Cyclades Greece
Skolutvecklarna Sverige AB Sweden

Imagine If Partnership Ltd United Kingdom